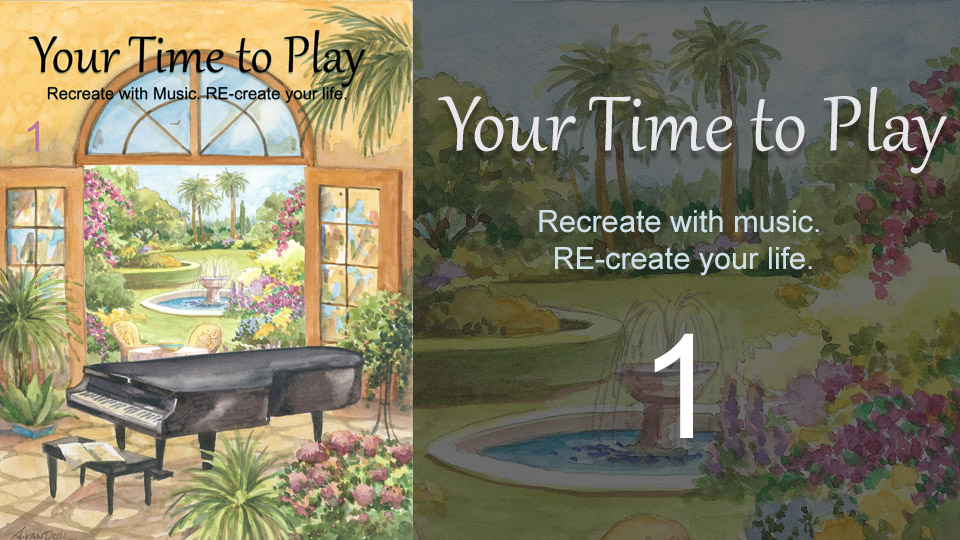 Your Time to Play, Level One
STARTING
Sometimes the toughest thing about going somewhere is just starting. You have to get past the mental blocks and the  reasons why not. After you commit to the first step, then you will be in motion. Consistency and dedication will get you the rest of the way. Start your musical journey today!
Change Your Life with the Power of Music
Playing the piano everyday will improve your health and wellbeing.
It is a medicine with no pills and no side effects.
Playing music brings joy and has the power to change your life.


Have you always dreamed of playing the piano?
·       Do you wish you could read music and play the songs you love?
·       Did you quit lessons and now have time to devote to music?
·       Are you looking for creative new ways to enhance your life and improve your health?
·       Have you tried 'overnight' methods that leave you stuck.
·       Start learning today with a conservatory trained pianist with over 30 years teaching experience!
Your Time to Play  is a step by step piano/keyboard program that gives you the tools to be able to read and play ANY style of music from classical to pop! 
"The concept is sort of like Rosetta Stone for music."
Entrepreneur Magazine 
Features


COST EFFECTIVE. Each level is $19.95 and approximately four months of lessons which would typically cost $400!


PLAY ALONG WITH THE BAND. Fully orchestrated accompaniments make practicing delightful.


A COMPREHENSIVE METHOD. Each lesson teaches a music fact through a performance piece and is followed by a theory worksheet for written practice. Finger exercises are assigned to stretch and strengthen the finger muscles. Joanne's inspirational stories and quotes are integrated into the series to provide encouragement along the way.
Testimonials
Reintroducing a creative outlet into my life - making music through piano - has been extraordinarily healing for me. When I focus on reading music, and I hear the sounds that I am creating as my fingers play the keys, I'm transported to another world. The experience is a balm for my body, mind, and spirit. D. Witt


"I have been using your program with all of my homeschooled children for over 10 years...one is now a 22 year old music major who was not interested in music before I "made" him learn piano." S. Rickman


Joanne Jolee is a passionate advocate for the power and benefits of music. At a time when we are focused on maximizing the value we spend on our children, helping them develop into competent, capable adults, she reminds us of the scientifically proven value of a music education. For adults who struggle with depression, anxiety, or just the stresses of modern living, she reminds us of the power that music holds to heal and nourish. Joanne Jolee is an excellent speaker: professional, vibrant, compelling. I highly recommend her for music mentorship or music advocacy: she truly walks her talk! L. Schmidt, MS, CYT, E-RYT Faculty Associate, Arizona State University,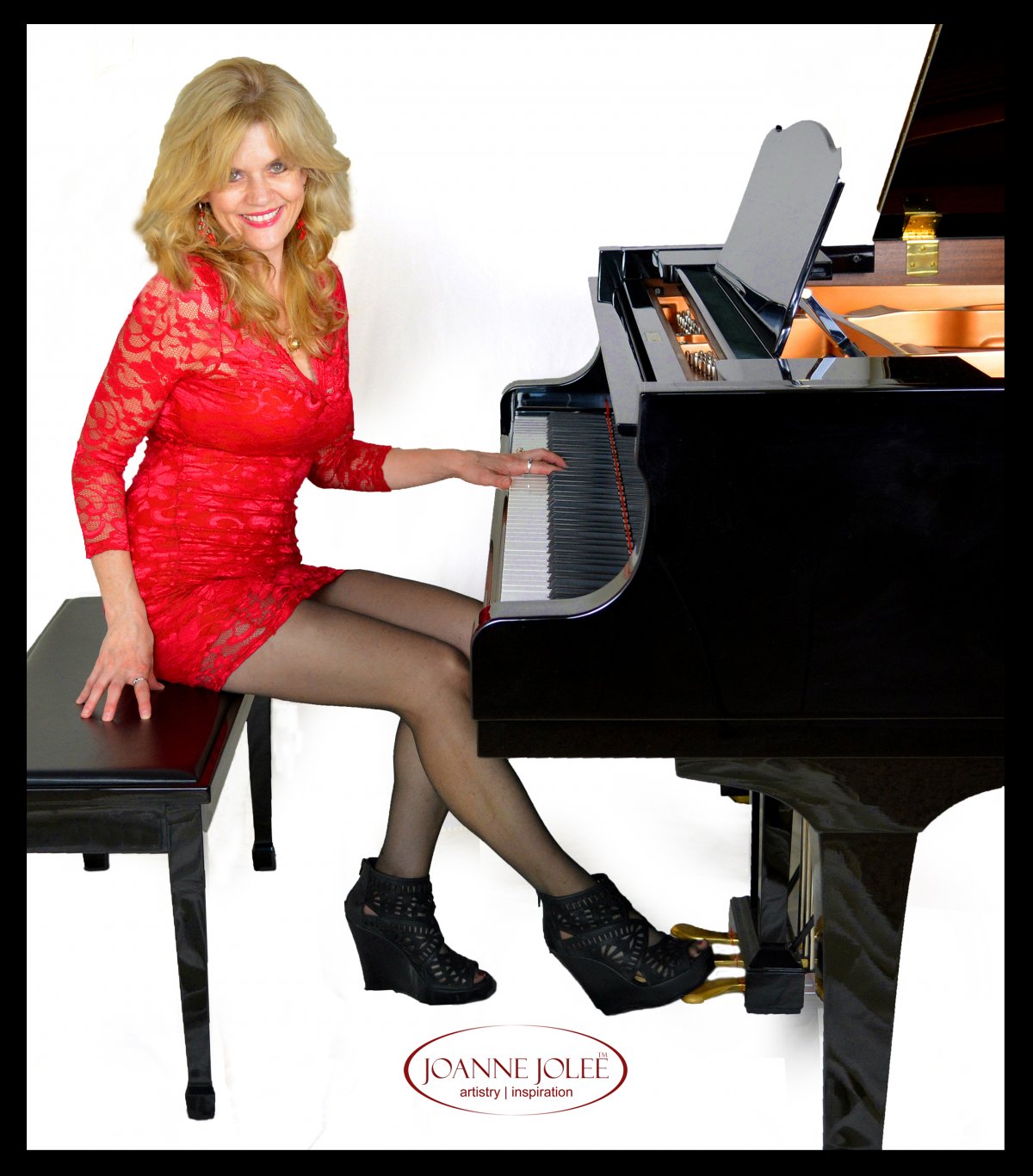 Hi, I'm Joanne Jolee
Feel better. Be happy. Transform your life with the power of music.
Joanne received her piano and music theory training through the Trinity College of Music, and Royal School of Music, both in London, and studied voice under Dame Sister Mary Leo at Saint Mary's College in New Zealand. She taught private music lessons for over 30 years.
Joanne is the co-founder and Executive Director of the Jolee-Jaffa Music Foundation which provides a free music education to underprivileged children, and music therapy to seniors suffering from Alzheimer's Disease, Parkinson's Disease and traumatic brain injury.
Joanne is a mother of 5 and grandmother of 6.