The bigger your goals and dreams, the stronger the foundations you'll have to build.
Discover three foundational pillars for achieving success.

Transform your life. Get the boldness to move forward and achieve your dreams.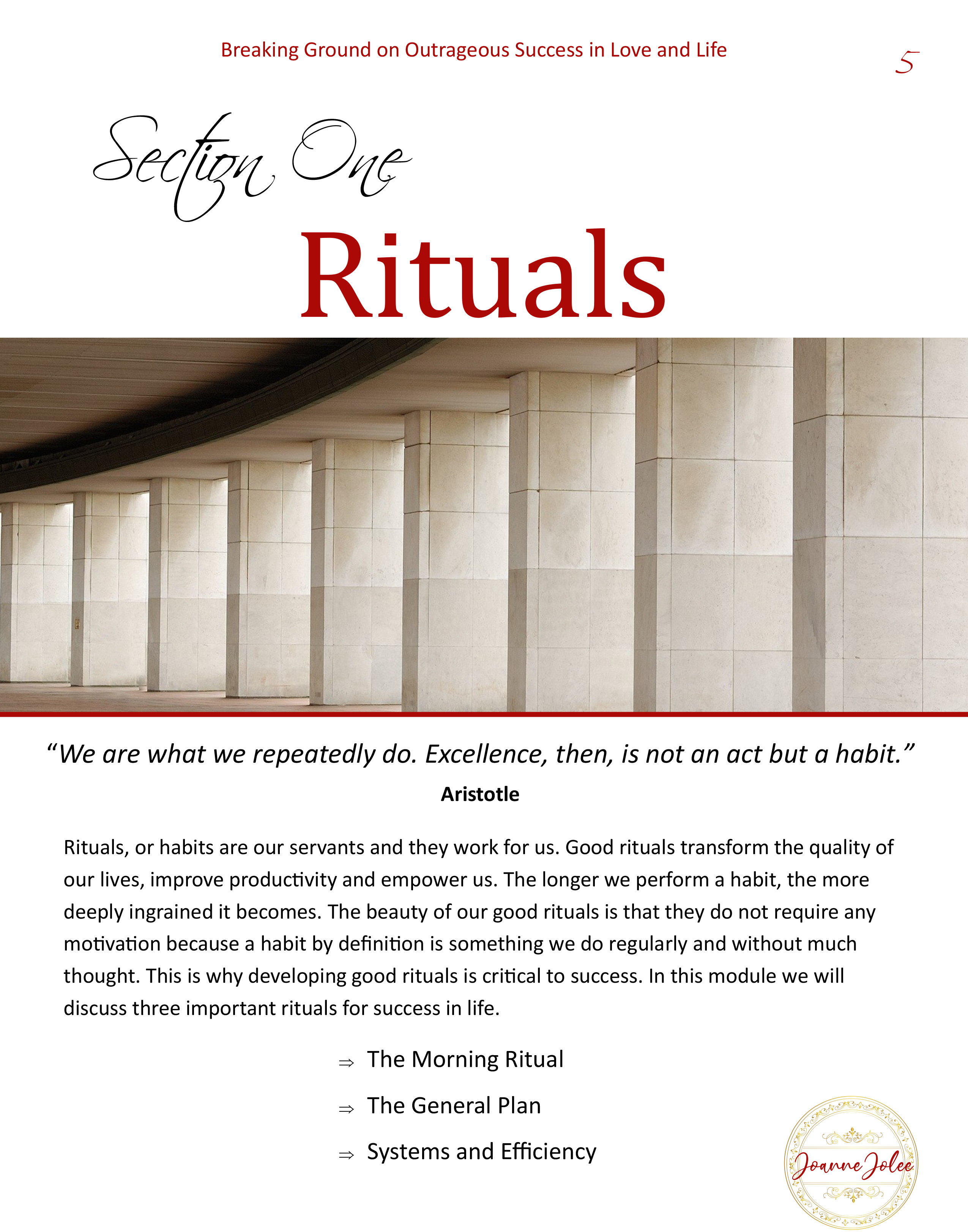 Rituals
"We are what we repeatedly do. Excellence, then, is not an act but a habit." Learn about the power of our daily rituals to transform the quality of our lives, improve productivity, and empower us.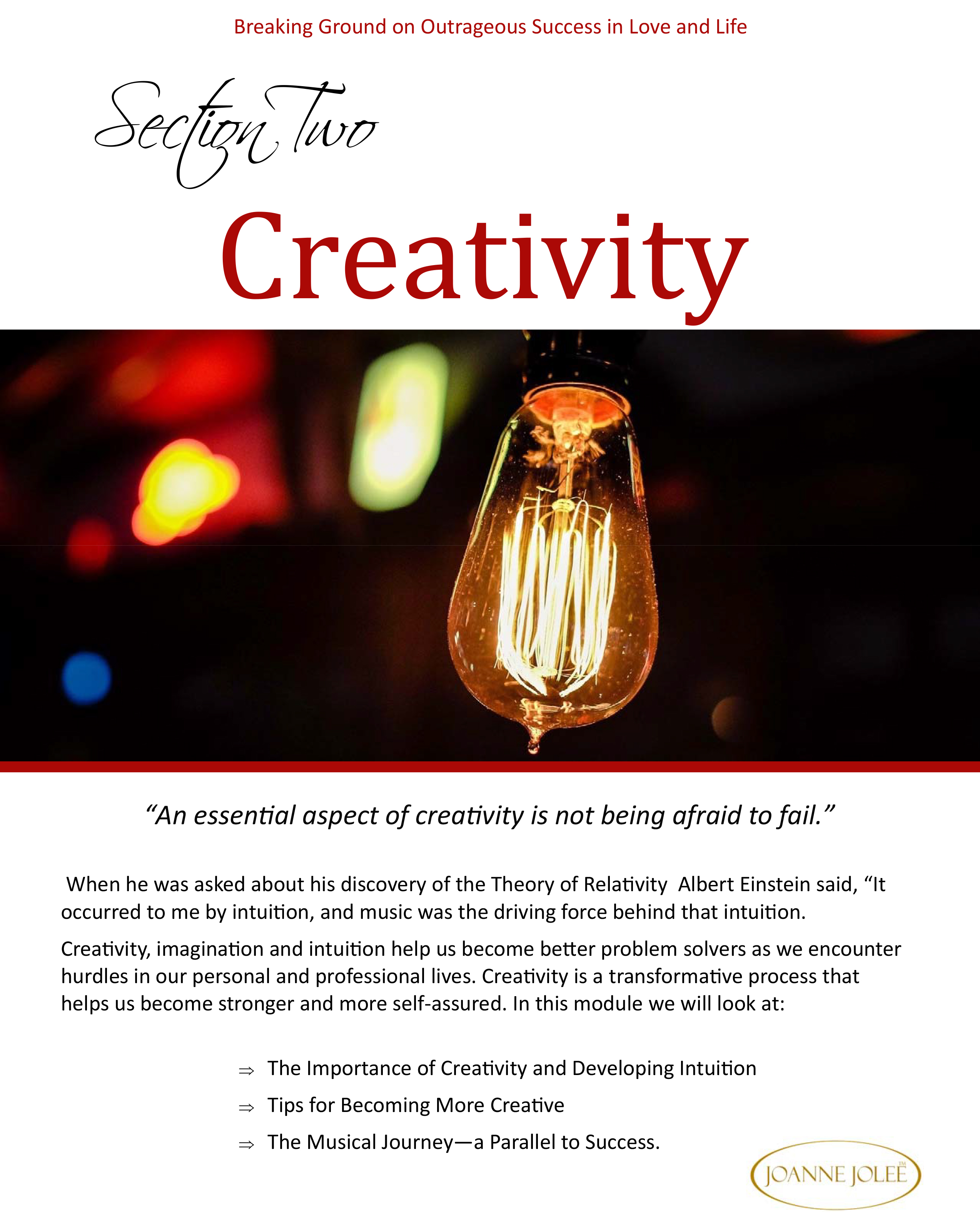 When he was asked about his discovery of the Theory of Relativity, Albert Einstein said, "It occurred to me by intuition, and music was the driving force behind that intuition. Learn how creativity can turn you into a problem solver and provide breakthroughs in your personal and professional life.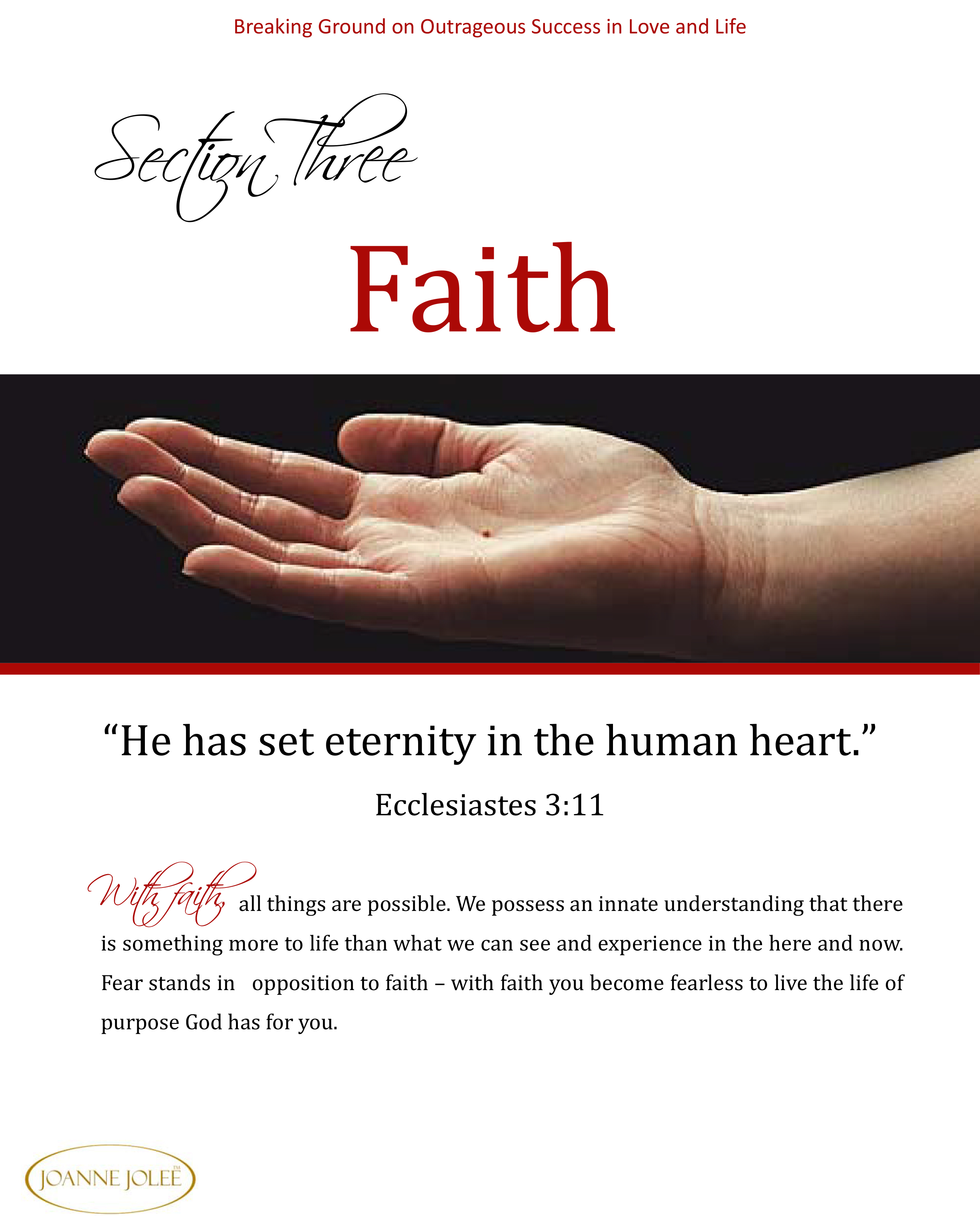 Faith
With faith, all things are possible and fear stands in opposition to faith. With faith you know who you are and become fearless to live a life of purpose and meaning. Learn what faith is and how to crack open the seed of faith that can move mountains.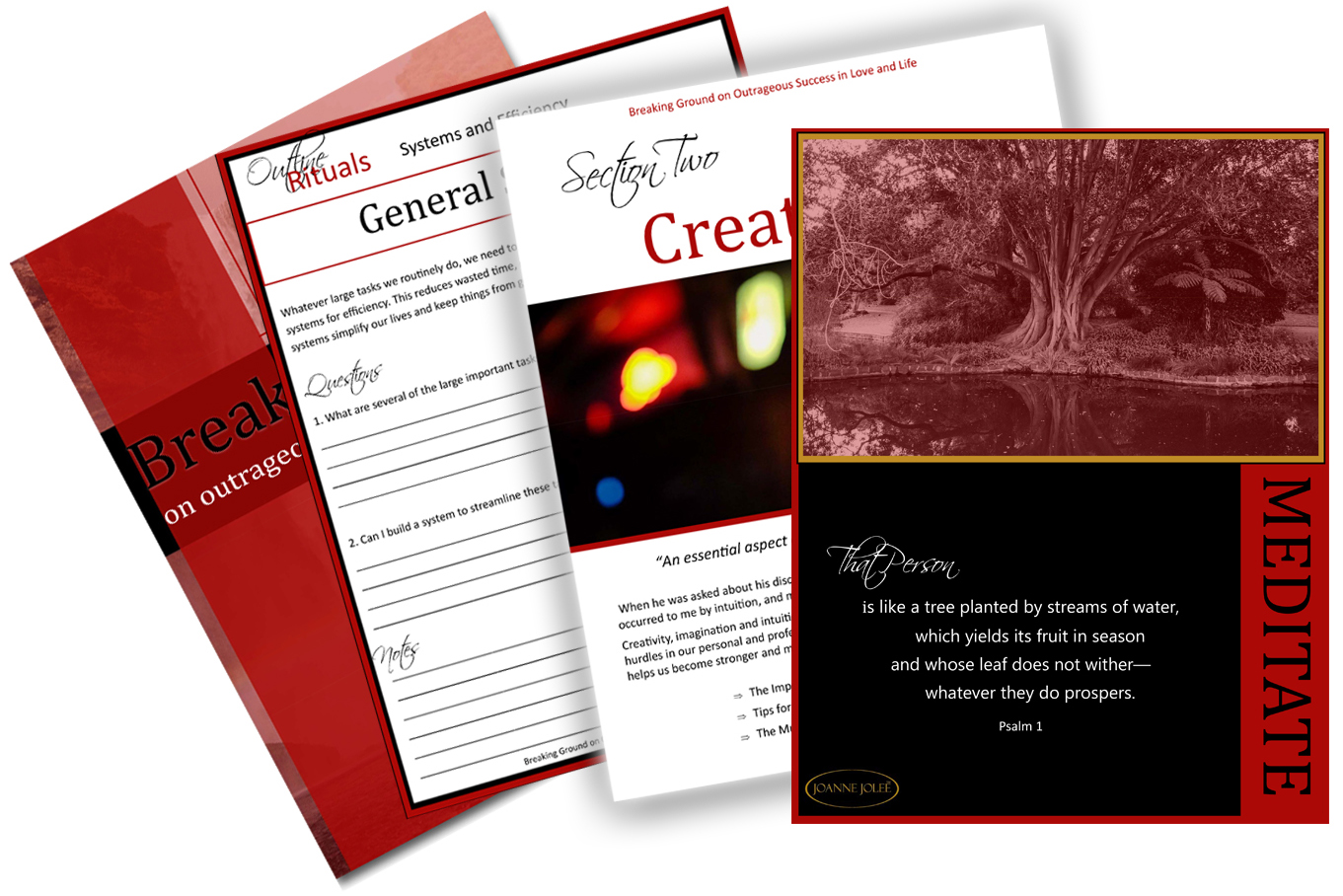 2 Hours of Video  
30 Elegantly Designed Worksheets 
A 15-minute Coaching Call with Joanne
The 'Get Carried Away' Music Collection to Inspire Creativity
BONUS – The Ultimate Therapy Session for Health and Wellbeing
FREE – Business Vision Statement (the first step in your venture)
$69.00 ($350.00 value)
 For over 30 years I've worked with people of all ages and professions teaching them how to move past the fears and blocks that prevented them from performing well. In this course, you will get the tools and strategies to help you develop the mindset and systems that work best for you.
 Join me now and let's break ground on the outrageously successful life you long for!"